2020 has been a year of change across the world, particularly when it comes to social change. Individuals and organizations across the US have refocused their attention on the needs of marginalized communities, helping those people seek justice and improve their standing in society.
The folks over at Computer Science Education Week have recognized these important societal shifts and centered them in this year's celebration of computer science learning and advocacy. This year's theme, #CSforSocialJustice, has been designed to inspire students to learn new computer science skills and put what they've learned into practice while advocating for a more just society.
As a Regional Partner for Code.Org, the Learning Technology Center of Illinois is committed to furthering their goals of advancing computer science education, both now and in the future. To help educators participate in Computer Science Education Week (December 7-13), we've compiled the following teaching resources geared toward new learners.
Computer Science as a Catalyst for Change
There's a lot in store for Computer Science Education Week 2020, including the CodeByte mini-lesson series presented each day of the week by Code.Org. Though these video lessons will be available for viewing after their completion, you can also check out these free resources for opportunities to engage social justice topics while also teaching key CS skills:
Build a Website with BSD Education
BSD Education has put together an interactive coding project that will help students learn the basics of HTML and CSS while also thinking about people who inspire them. As part of their "Code is: Your Voice" series, this project can help students research important social justice figures and present their findings through a self-created webpage.
Remote and distance learners can work through this project's steps with ease as well, thanks to its informative video tutorials and step-by-step organization.
Learn to Pitch Your Passion with Google CS First
As part of their ongoing efforts to promote accessible computer science education, Google has created the CS First curriculum. This free resource collection includes material for all learning levels, with a focus on making the CS learning experience fun and intuitive.
One particular lesson from the CS First curriculum – Pitch Your Passion – can help students identify a social cause that is close to their heart and communicate it to their peers. During this lesson, students will use Scratch to create a public service announcement that brings attention to an issue they feel strongly about. This lesson can be facilitated remotely as well, making it ideal for starting a class-wide discussion among remote learners.
Through CS First, remote learners without reliable computer access can also learn in-step with their classmates. Their new CS First Unplugged activity booklet, for example, uses analog learning materials to get students thinking like computer engineers.
Promoting Social Justice and Computer Science Education Year-Round
Promoting social justice and teaching computer science skills should be a year-round pursuit, beyond Computer Science Education Week. These following resources can make that happen for your class:
Teaching Social Justice in the Primary Classroom
Attitudes toward social justice form early in life, making it all the more important to instill young learners with a firm sense of right and wrong. These teaching strategies from instructional coach Monica Washington can help K-5 students understand social justice ideas in the context of their own life, including what is fair and unfair. This guide also includes useful links to further lessons on the topic, from Edutopia, Teaching Tolerance, and more.
Teaching Social Justice in High School
As they grow toward adulthood, many high school students begin to make their voice heard on issues that matter to them. This resource guide from Anthony Salciccioli can help foster that voice by teaching students to listen critically, with a spirit of openness and generosity. In addition to a curated reading list, this guide's lessons also offer students an opportunity to understand the roots of injustice, and the role protests play in resolving societal grievances.
Hour of Code Resource Library (Grades K-9+)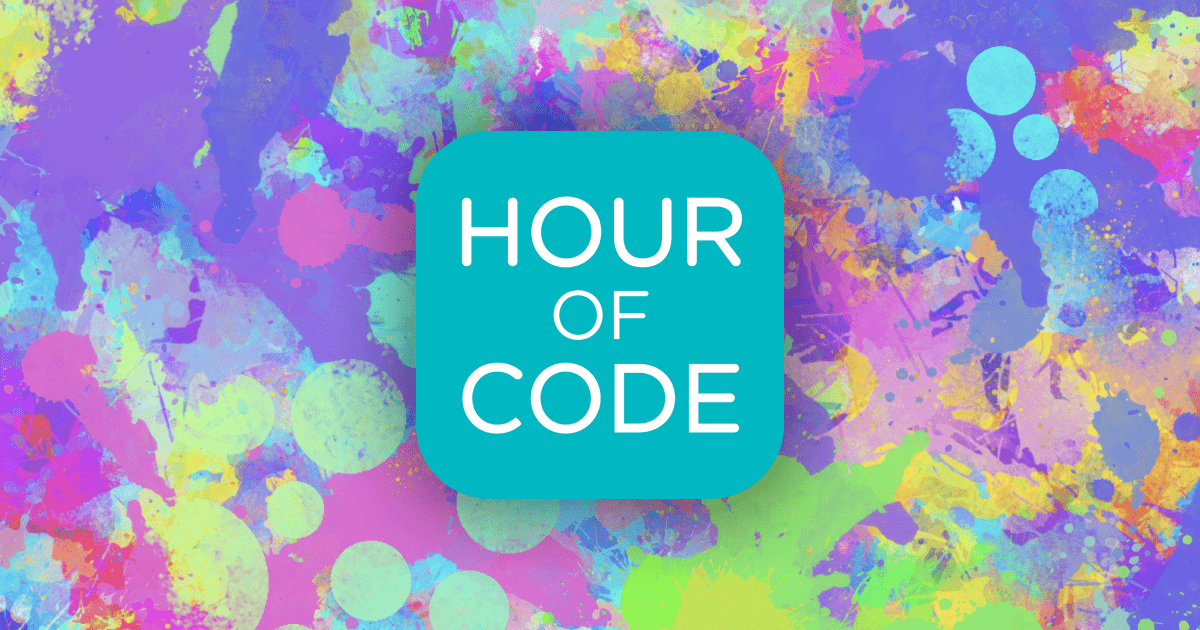 To facilitate engaging CS learning year-round, Code.Org hosts a massive library of coding activities for pre-readers all the way through grade 9+ students. These activities are available in 45+ languages and allow students to learn CS skills while engaging with some of their favorite entertainment properties, such as Minecraft, Disney, and more. Each activity is designed to take about an hour to complete, making them ideal for use during an Hour of Code.
Programs and Workshops for Encouraging Diverse CS Learning
There are also numerous programs and workshops designed to engage diverse learner groups in the joys of computer science learning. Be sure to check out these groups to help your students advance their CS learning beyond just one week:
Girls Who Code
Girls Who Code is an organization that has made it their mission to close the gender gap in technology fields. To do that, they offer a variety of programs, including coding clubs and at-home activities, to help girls and young women learn the skills needed to succeed in one of the fastest growing economic sectors. Girls Who Code also helps their participants hone their bravery so that they can be resilient, persistent, and ambitious when advocating for their place in the coding community.
Black Girls Code
Black Girls Code was founded to help reach one of the most underserved communities when it comes to computer science education – black and brown girls. Through their programs and their advocacy efforts, this organization continues to support its target audience as they build their skills, confidence, and experience in the computer science field.
Doing Our Part to Promote Computer Science Education
During Computer Science Education Week and beyond, the LTC is committed to developing the expertise and capacity of computer science educators across Illinois. That's why, in partnership with Code.Org, we are again offering our Code.Org "Discoveries" and "Principles" program to interested educators, regardless of grade level or subject area.
This full-year program is designed to jump start each participating school's ability to offer coding instruction that aligns with Code.Org's curriculum. During the summer, participating teachers will attend nine professional development workshops aligned with the courses they intend to teach. After that, participants will receive follow-up support as they begin to implement their new knowledge and skills.
To learn more about this program, contact the LTC's Director of Professional Learning, Brian Bates (bbates@ltcillinois.org).